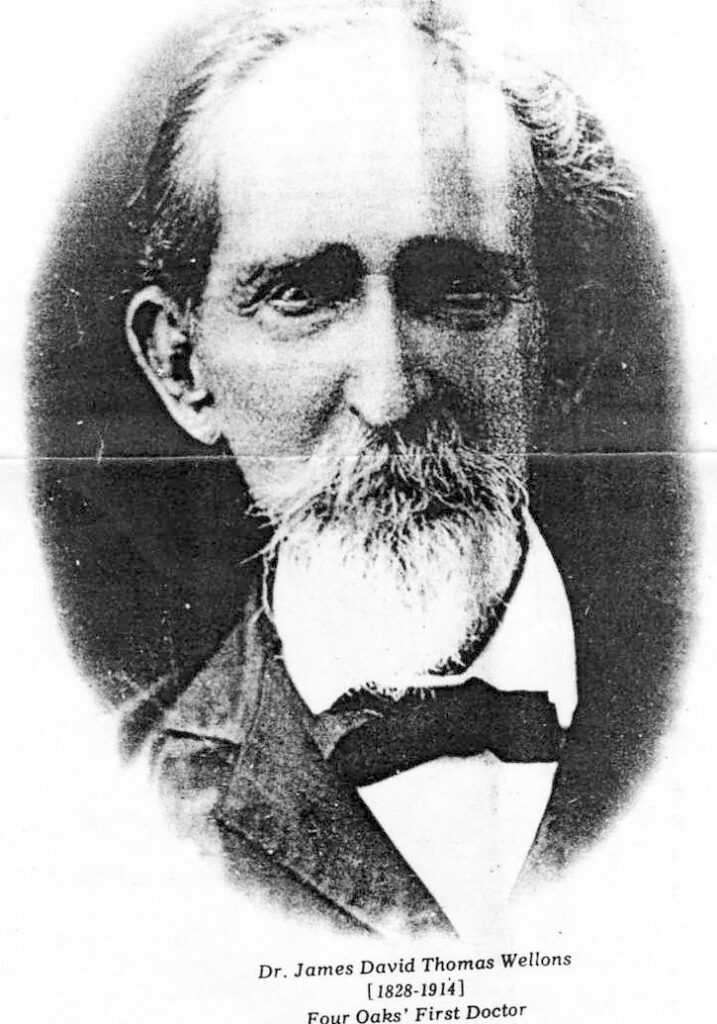 James David Thomas Wellons grew up on his father's farm in Johnston County. As a young man, he left the family farm and moved to faraway Pennsylvania. He attended the University of Pennsylvania, where he graduated with a degree in medicine.
On July 5, 1862, Doctor Wellons enlisted as a private in Company K of the 51st Regiment North Carlina Troops. He was 34 years old when he enlisted. When Wellons joined Company K, he stated his profession as a farmer.
Between April and August 1863, Doctor Wellons spent much of his time in the hospital being treated for dysentery. From August 1863 to the end of the war, he was detailed as a hospital steward or a nurse. The doctor was paroled at Greensboro on May 29, 1865.
After the war, Doctor Wellons moved back to his farm in Johnston County. He practiced medicine on his farm for twenty years. In 1886, the railroad established the town of Four Oaks near Smithfield. James David Thomas Wellons moved to town and became Four Oaks' first doctor. Doctor Wellons practiced in Four Oaks until his death in 1914.
---
The above photo was part of a newspaper article emailed to me in 2006 by Robert Spigner. The article was written by James Bryan Creech and likely appeared in the Four Oaks News. There is also a history of the Wellons family, published in 1910, available on archive.org: A Historical Sketch of the Wellons Family.
Copyright © 2021 – 2023 by Kirk Ward. All rights reserved.