Summary
In September 1864, a group of the Fifty-First's officers sent Private Atwood to Wilmington to procure provisions for them. Atwood was arrested and confined upon his return to Charleston. The officers appealed to General Clingman, and the general ordered Atwood's release.
Officers' Appeal to Clingman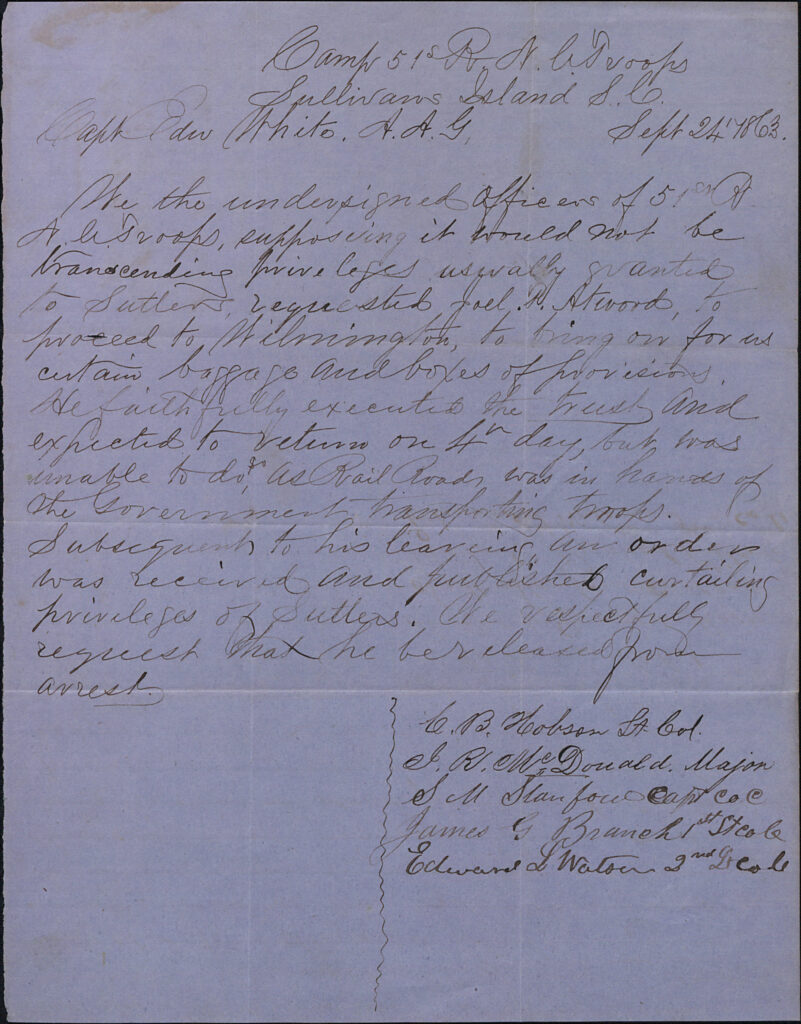 Clingman's Request to Release Atwood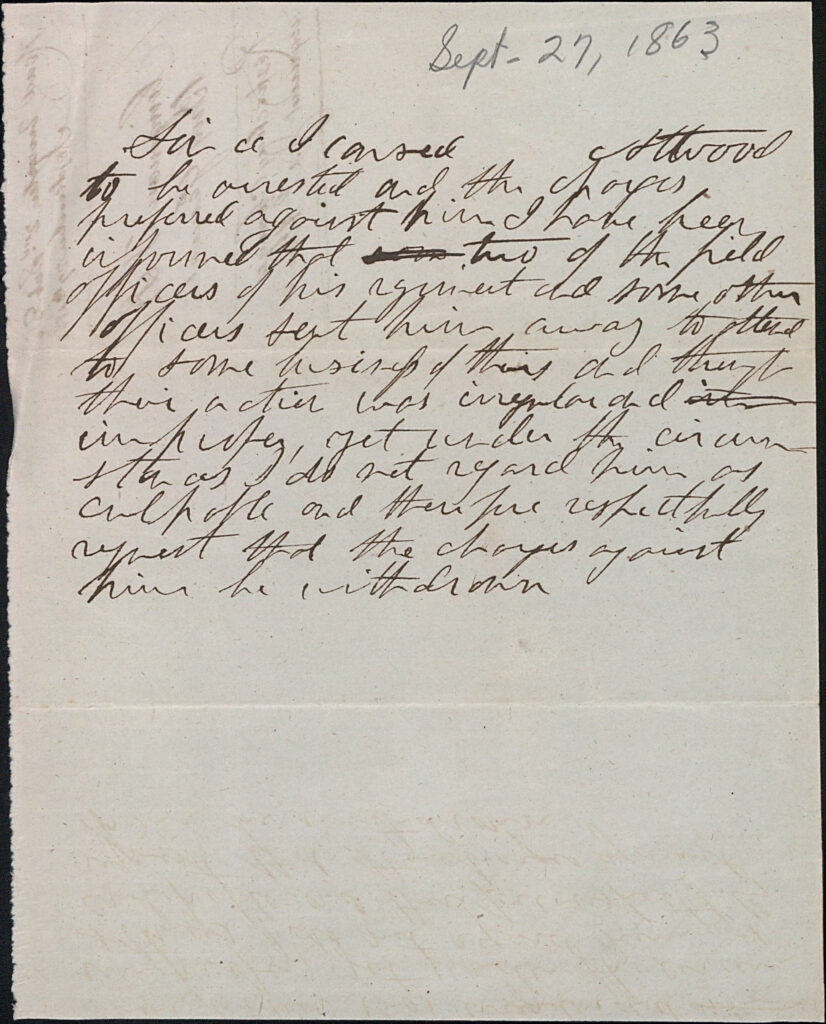 Copyright © 2021 – 2023 by Kirk Ward. All rights reserved.