In late June 1862, the 51st North Carolina moved to Fort Johnston, near Southport. Conditions at the fort were much better than those at the camps the regiment had previously occupied. The men were housed in barracks. They had a ready supply of good drinking water. All the regiment needed to do was feed the roughly 850 men housed at Fort Johnston.
On June 30, 1862, Regimental Commissary, David W. Ketchum, received a week's supply of food for the regiment:
1,218 pounds of bacon, 825 pounds of pork, 128 barrels of flour, 3,600 pounds of corn meal, 2,316 pounds of rice, 928 pounds of coffee, 2,250 pounds of sugar, 73 3/4 pounds of candles, 564 pounds of soap, 12 bushels of salt, and 398 1/4 gallons of molasses.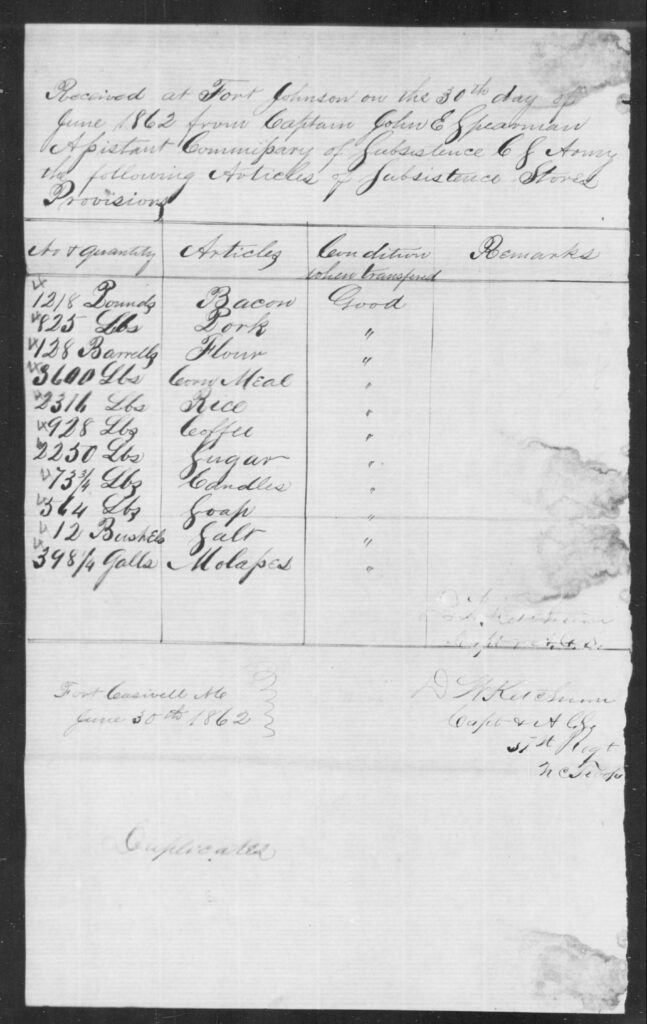 The men were issued uncooked food every three days. They usually cooked and ate most of their rations immediately, especially the pound of meat they were issued. Without refrigeration, the meat wouldn't keep long.
On November 22, 1862, Colonel McKethan sent Captain Lippitt (Company G) and Lieutenants Higley and Hartman (both from Company F) to inspect the fresh beef at the regiment's commissary. The group examined 107 pounds of beef and found it all to be spoiled. The meat was thrown away.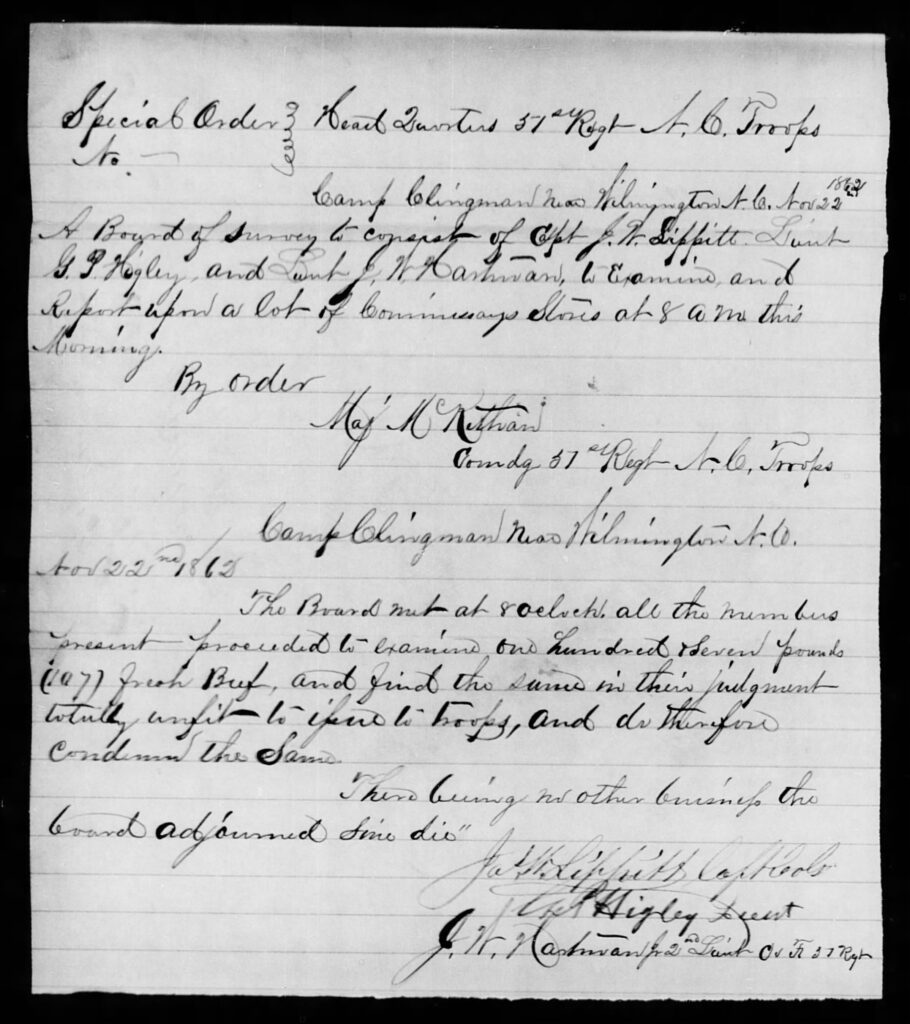 Copyright © 2021 – 2023 by Kirk Ward. All rights reserved.