I am sorting through an enormous amount of new information about the 51st North Carolina. Each Sunday, I'll post an item of interest that I've reviewed. Check each week and see the new Find-of-the-Week.
Private William H. Adams, Company I, was not with his company when they were paid for January and February 1864. His service record does not indicate that he was detached or absent from the company, but he certainly wasn't on hand to receive his pay. The regiment was in Petersburg when he applied for his pay on March 23rd in Richmond. Adams had to sign a voucher before he was given his measly $22 for two months of service.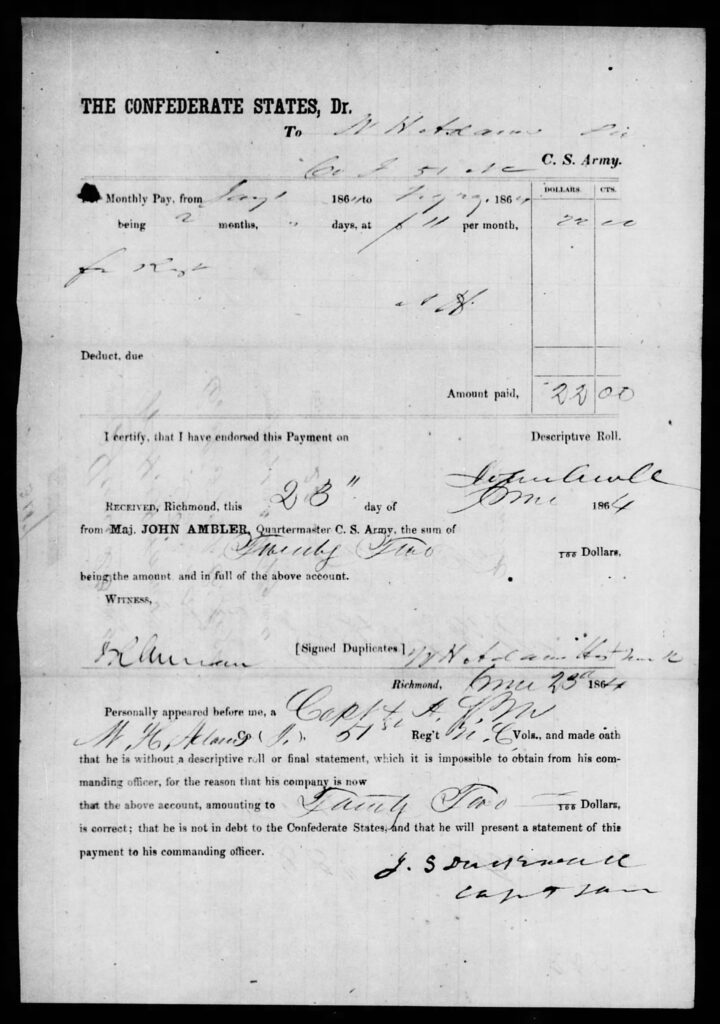 Copyright © 2021 – 2023 by Kirk Ward. All rights reserved.